BAGS OF PERSONALITY
You are not given much choice from the name-brand brewers and blenders when it comes to flavoursome decaf tea and coffee both in the shops and online. I Love Decaf have created superior decaf and non-caf drinks with the overarching belief that choosing to cut down on caffeine, need not mean sacrificing taste.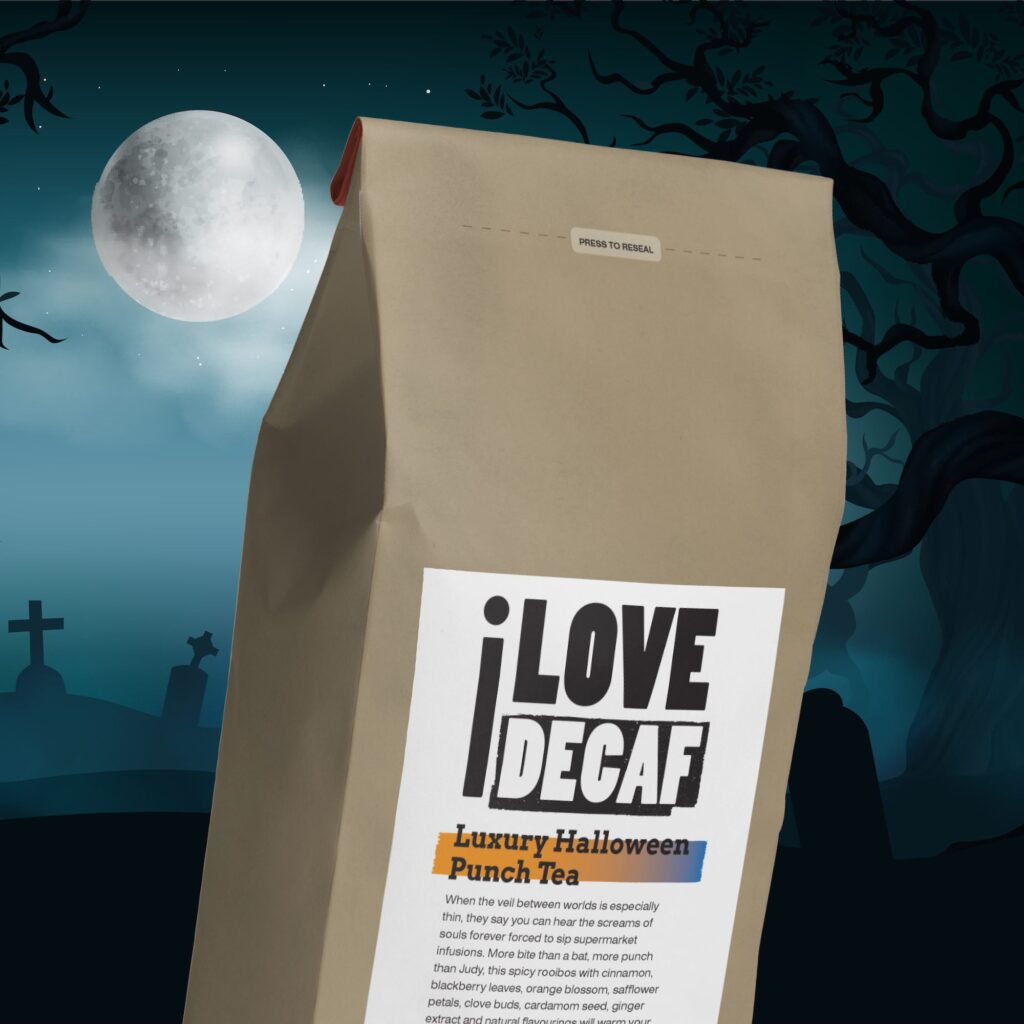 Luxury Halloween Punch Tea… When the veil between worlds is especially thin, they say you can hear the screams of souls forever forced to sip supermarket infusions…
---
Our latest curated decaf products
I Love Decaf extends beyond decaf and non-caff drinks to a range of accessories, gifts, homeware and furniture, as well as the whimsical and humorous for those that need a tickle at different points in your day.
---
Exciting informational Blog: Ground Zero
There's a lot of stuff about decaf coffee and tea out there on the internet. We'd say 'information' but much of it is woo-woo pseudo-science and a lot of the rest is, quite frankly, as dry and dull as desiccated dandruff. So, here are our hot takes and FAQ-You, filtered and strained through our decaffeinated noggins into a cup of intense, roasted nuggets. Visit the blog page here.