Fairtrade. Organic. Single Origin. Decaf Coffee Delivered To Your Door.
---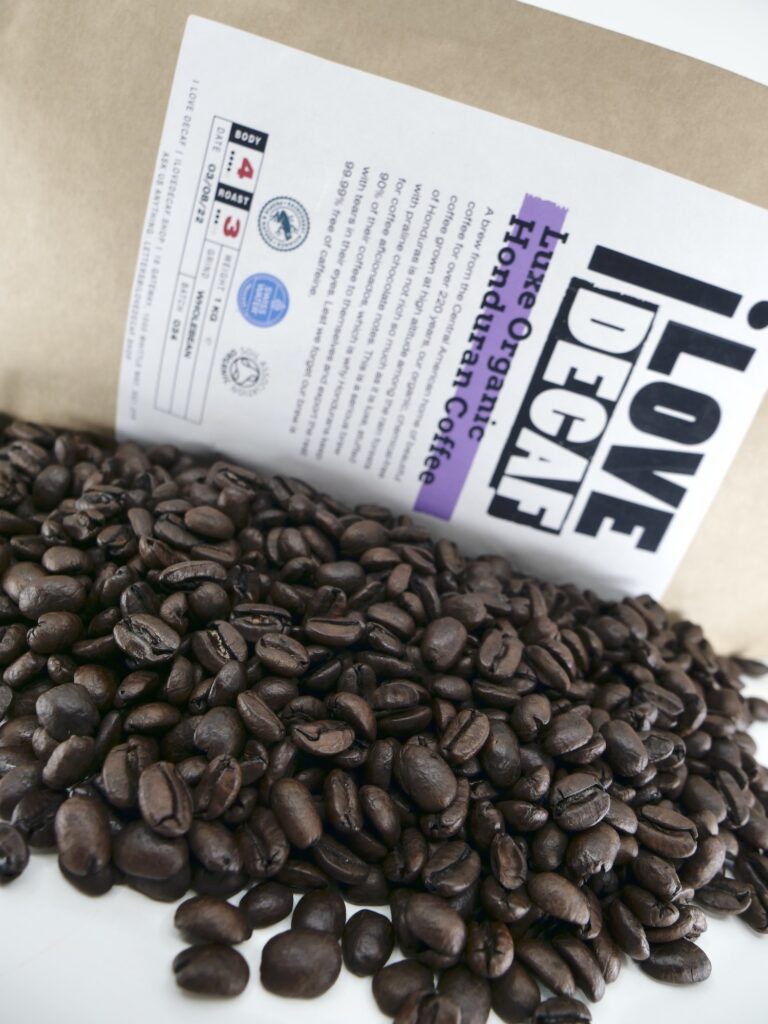 Great ORGANIC COFFEE Flavour with Amazing Aromas and Notes
Certified Organic Decaf Coffee. Certified Organic Decaf Process. Certified Fairtrade
Chemical-Free As It Comes – The Cleanest of all Organic Decaf Coffees
Choose 250g, 500g or 1kg Bags of Fresh Decaf Beans, Fine Ground or Ground
Sustainable packaging
20% Off Your Next Order If You Signup
Organic, hand-picked, hand-roasted, hand-delivered, hand-brewed by you (we trust organically)
Organic Decaf is fresh and free from added nasties. That's what organic should taste like. That's what our Organic Decaf Coffees do taste like.
---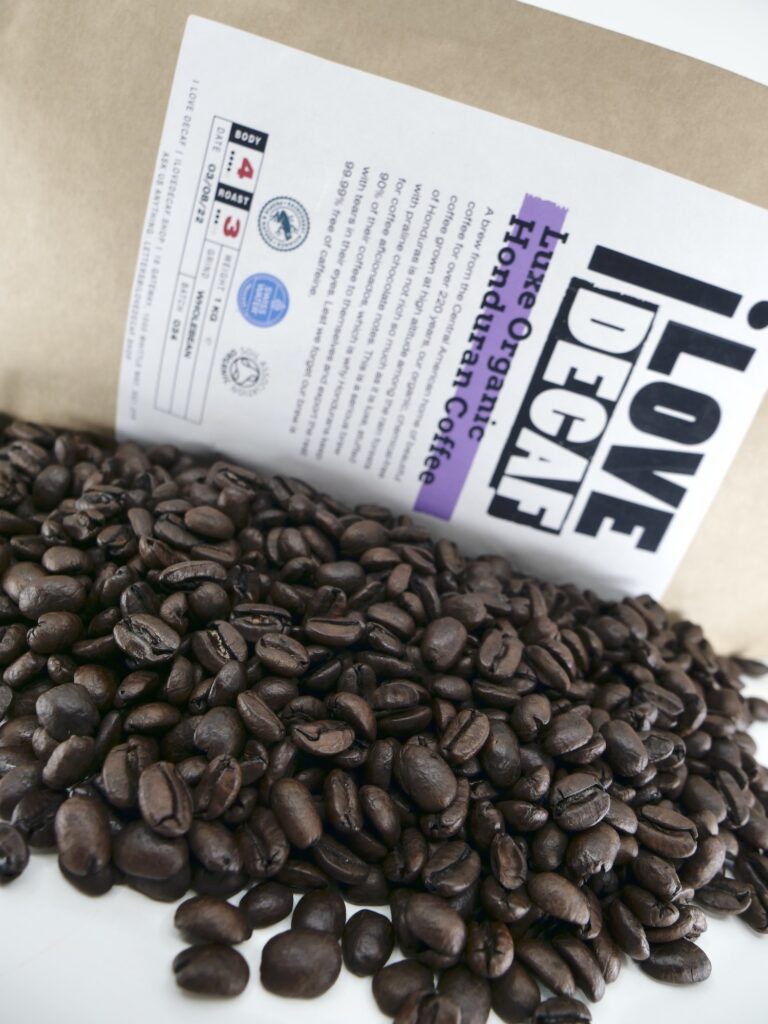 Organic. Check. Decaf. Check. Chemical Free, Check.
The Don of Decaf Organic, our Luxe Organic Swiss Water Honduran Decaf Coffee really has all the flavour and none of the nonsense. At 99.9% caffeine free, the buzz you get from the Don is pure hedonism with none of the headaches. A decafficionado's dream cup – its chocolate and praline magic make for a rich flavour of the high-life.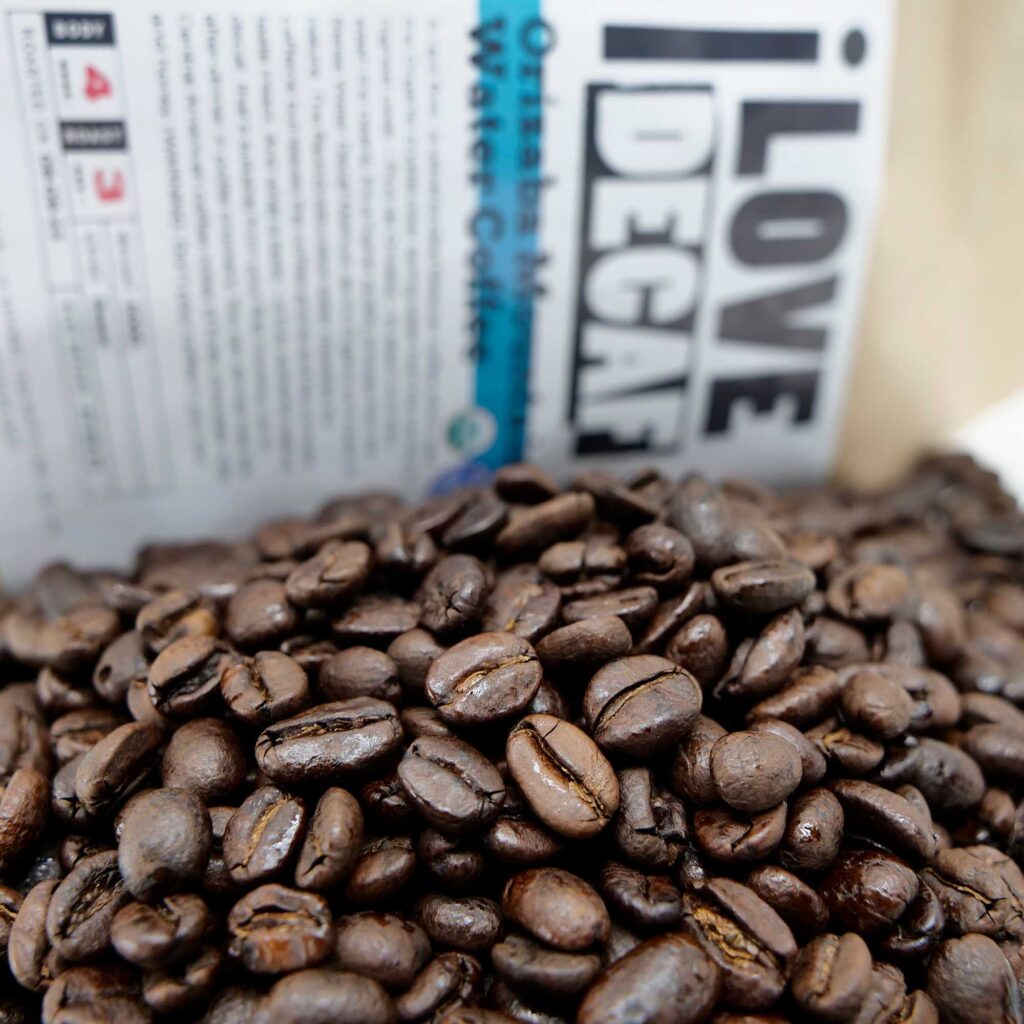 Chemical Free, Check. Organic Process. Check. Decaf. Check.
Orizaba Mountain Water Decaf Coffee (Swiss Water Style) is grown in the Mexican Highlands and decaffeinated under the slopes of Mexico's highest mountain, famed for the purity of its glacier-fed streams which supply the 100% organic, natural Mountain Water Method decaffeination (very similar to Swiss Water Style). It makes for a very clean, authentic decaf flavour full of Central American coffee notes of fruits, chocolate, nuts and honey.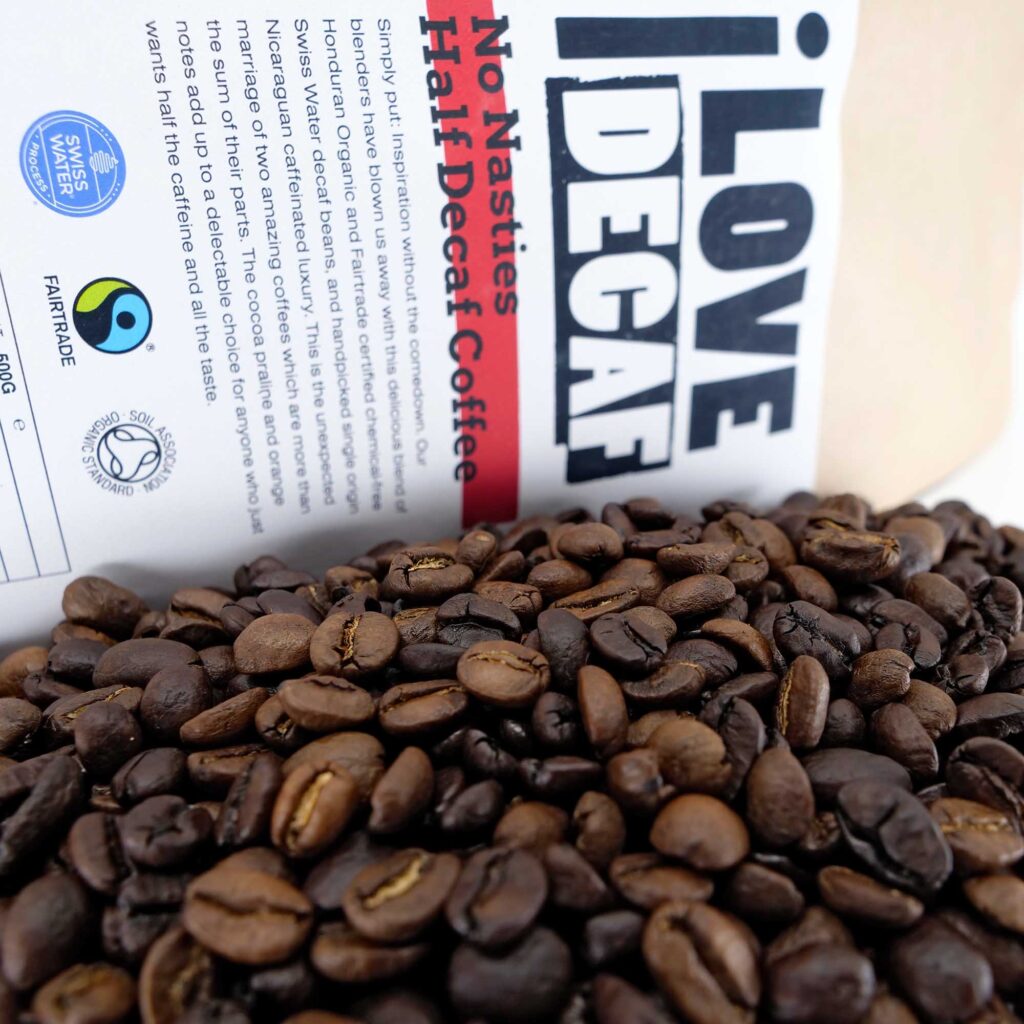 Half Decaf. Half-check. Chemical Free, Check. Organic. Check.
No Nasties Half Decaf Organic Coffee… Simply put: Inspiration without the comedown. Our blenders have blown us away with this delicious blend of Honduran Organic and Fairtrade certified chemical-free Swiss Water decaf beans, and handpicked single origin Nicaraguan caffeinated luxury. This is the unexpected marriage of two amazing coffees which are more than the sum of their parts. The cocoa praline and orange notes add up to a delectable choice for anyone who just wants half the caffeine and all the taste.
Choose your bag of water decaffeinated personality…